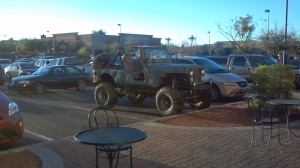 Before and after shots for the new tires and rims. Still a bit to bald to do any serious wheeling with but driving on the street is much nicer than my majorly off balance 36s were. Next step pull together the funds to replace the 38×15.5 with 37×12.50
My front right is still a 37×12.50 you can see the size difference here.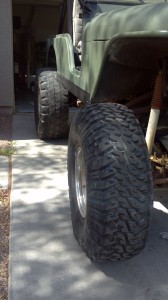 It amuses me how much of a difference width makes in the overall size look of the tire. As always slowly coming together.